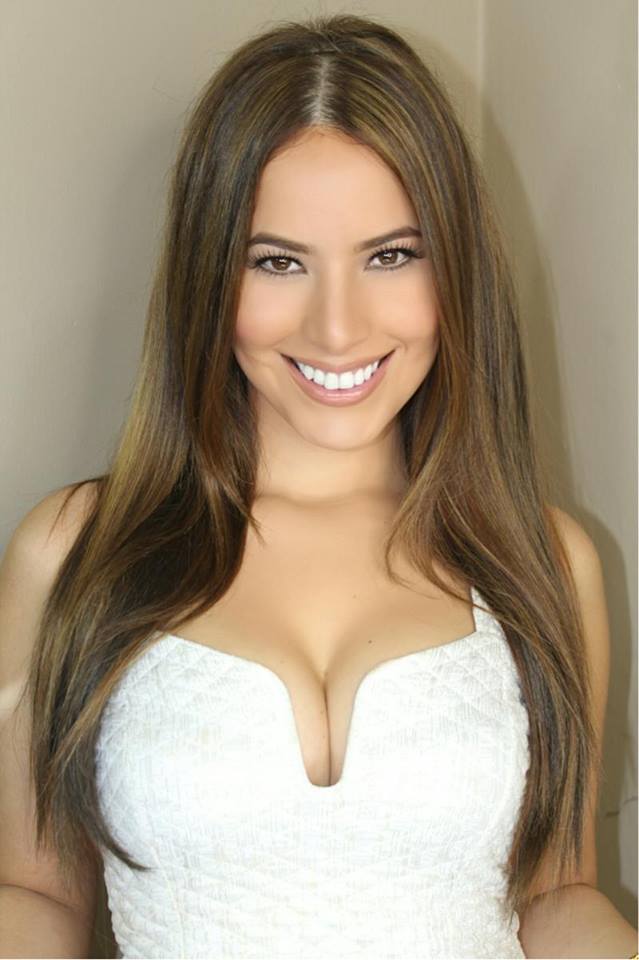 Family! Welcome to my LifeStyle, Adventures, Motherhood and Inspiration Blog One Heel At a Time by Stefani Gamboa. I am Colombian born, and living in Washington, DC for over 15 years. I believe I have an energizer battery somewhere in my body because I am a do it ALL kind of woman. I like to think of myself as your modern day Superhero Ninja.
This is the reason why you will find me multitasking being a mom (my MOST FULLFILLING role :), wife, daughter, business woman, mompreneur, MBA graduate, dancer, model, TV Host, producer, martial artist fan, fitness lover and digital content creator . I decided to share all of these wonderful, not so wonderful and different experiences in my life secretly with only you I was thinking about my upgraded blog name. I thought about a new brand that could embed who I am, what I stand for and my way of living my life as a woman, Latina, immigrant and now mom in the US.
This is how I came up with the name of my blog One Heel At a Time. You will find more about my life, adventures, the good, the bad, and the ugly, the struggles and the real me with and without makeup. Most importantly, I will remind you that you can get there "Un Taconazo a la Vez" while you move up in the pursuit of your wildest dreams! Hope you enjoy my ride and get something positive from visiting me that will enlighten your day, bring you a smile and give you a dose of much needed motivation to keep pushing forward!
So remember to Shake it Shake it, Work It, Work It!
Stefani Gamboa
CEO, One Heel At the Time
---

Collaborations
Brand Ambassador: I would love to represent your brand and products as an Ambassador either short-or long-term depending on your preferences. This includes a combination of blog posts, and mentions in all of Stefani Gamboa's One Heel At A Time social media sites.

Sponsored Posts: I would love to share with my readers about brands, stores, and products that will be of interest to my readers in my Blog Stefani Gamboa's One Heel At A Time. I welcome any new opportunities from children's games, house décor, and clothing pieces to locations to explore that fit our family lifestyle. I am positive my blog posts will spread awareness of your brand and the many benefits it offers. This includes promotion of my sponsored posts on my social media pages. Contact me with your sponsored post/review idea and we will go over the details and applicable fees.
Honest Product/Service Reviews: I love trying new amazing products/services/places, if you want me to share my experience, and produce a blog post with my honest review, I am one click away.
Giveways: I love to share with my loyal audience about products and services that I use and will make their life easier or just bring a smile to their faces. I wll be delighted to host a giviaway that will be mutually inclusive for both of our brands.

Company & Brand Events: Events are a great opportunites to spread the word about your products, message and services. I would love to be part of it and share it my experience with my loyal readers of in my blog and in all my social media channels

Host/ Guest Speaker: I love to engage with your audience via guest blog posts, videos, live streams, and as a guest speaker. I am here your for you!
Contact Info: StefaniGamboatv@gmail.com
Privacy Policy
The Information given here will never be shared with any companies without your consent. Subscribers will be sent the occasional newsletter & exclusive discount codes/offers!
Influencer Privacy Policy
We do not share personal information with third-parties nor do we store information we collect about your visit to this blog for use other than to analyze content performance through the use of cookies, which you can turn off at any time by modifying your Internet browser's settings. We are not responsible for the republishing of the content found on this blog on other Web sites or media without our permission. This privacy policy is subject to change without notice.
Influencer Disclosure Policy
Our disclosure is valid as of August 1, 2019. This policy covers the below social channels owned and managed by Stefani Gamboa's One Heel At A Time:
•   Instagram Handle: @StefaniGamboatv
•   Twitter Handle: @StefaniGamboatv
•   Facebook: @StefaniGamboa
•   Blog : www.stefanigamboa.com
These channels strive to abide by the FTC Guidelines for online influencers. The owner believes in honesty of relationship, opinion, and identity. The compensation the owner receives from marketers may influence our content, topics or posts made to our social channels. That content, advertising space or post will be clearly identified as paid or sponsored content in accordance with the FTC Guidelines.
The owner of these social channels are compensated to provide opinion on products, services, websites and various other topics. Even though the owner(s) of these social media channels receive compensation for our posts or advertisements, we always give our honest opinions, findings, beliefs, or experiences on those topics or products. The views and opinions expressed through these channels are purely the bloggers' own. Any product claim, statistic, quote or other representation about a product or service should be verified with the manufacturer, provider or party in question.
The owner of these social media channels would like to disclose the following existing relationships. These are companies, organizations or individuals that may have a significant impact on the content of this blog. As a result, we will identify these collaborations on particular's blog post in which this was the case.