How wonderful has been becoming a mom, but even more wonderful seeing him grow. I am celebrating my son birthday and I am sharing with you his photos thanks to the talented Luky R Photography. I enjoyed so much doing the special photos as they capture this very moment in time, how I feel, what it means to me. I believe it is just a beautiful time that I want to hold in my heart forever. Yet, it is not easy being a mom.
I have to say it has been a learning curve. There are days where the highs are very high but there are also days were the lows are very low. I need to stop and wonder why I feel I am giving it all but I am failing in the process anyways. It seems I can always do more but my time and days are never long enough. I think it is that I believe in the importance of being a present mom that make me put a lot of demands on how to be a better parent.
The thing is that I have found out being the best mom also means working on myself. I want to make my son proud of who I am, but I also think how to make a good man of him. I look at these photos and think how much I have ahead and how fast these four years have passed.
I am sharing with you the THREE THINGS I WORK TO DO EVERDAY WITH MY SON to be more connected with them.
1-Make Time for Happy time
Making memories, and creating fun moments is something I like to do a lot. Yet, we forget in the day to day to do so, we are tired and ready for the next day after a long day of work. Yet, at some point in my motherhood conquest, I did a Montessori Class with Carolina Ortiz which I strongly recommend that mentioned to make 10 min everyday to have a fun or happy time with your son. I realized I was with my son a lot, but it was not a happy time. It was more me trying to teach him something educational. For me this advice made me think about how connected in a deeper level I need to be with my son. Changes were amazing after I did it. I am now more conscious and when I feel my son is doing more tantrums than normal I need to invest more time in the me and him alone time where we can play and be silly. I have noticed how much more connected we are. Every day, I take 10 min to be with him to have fun and become a child once again.
2-Slowing down
I have forced myself to enjoy the everyday life, to enjoy the little things such as going to the Doctor, running errands, doing grocery shopping. Before it was like oh complain, oh this or that. It was like refusing the reality that comes with doing things that are not so fun like going on a vacation. For instance, the feeling of him getting sick every week from day car, and then oh no, I have to take him to the Doctor. It was just my attitude towards it. I felt like I wanted a day to go a specific way and when it was not going that way, I got upset, frustrated and temperamental. I changed my mind to be more conscious of the not so good days, and doing what I needed to do, but with another attitude, a more positive one. For instance, now I put my makeup, nicer clothes and get my coffee ready to make sure mama bear is happy to take on the world even it is going the doctor. It really makes a big difference.
3-Putting the phone down
So, I am in this journey of being a present mom, and I make an effort to be present with the people is with me physically. How many times, we have been in rooms and people are on their phones? Well, in my house we put electronic devices away or in record if we want to capture a moment but his attention is my priority when I am with him.
I hope all of these tips help you to become a better version of yourself! We continue conquering our dreams One Heel at a Time!
Much love always,
Xoxo,
Stefani Gamboa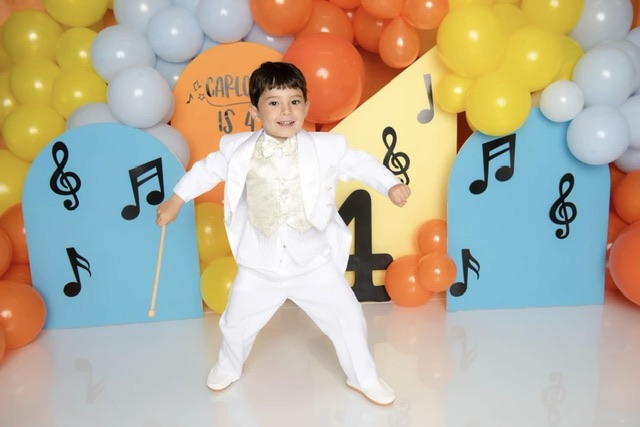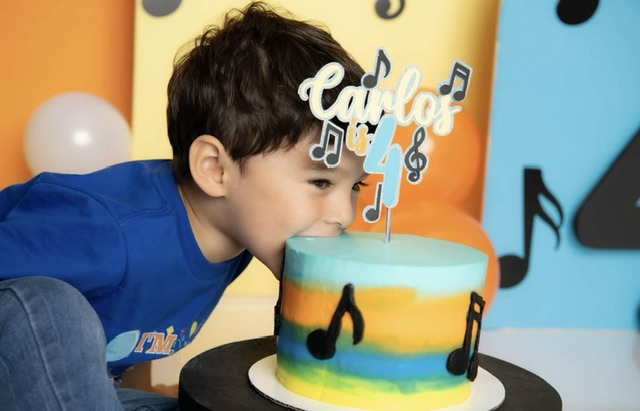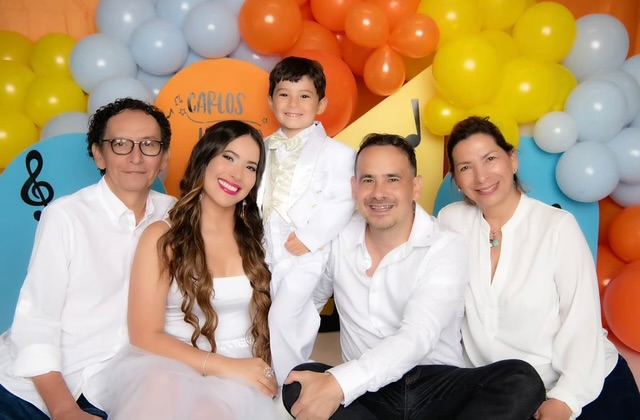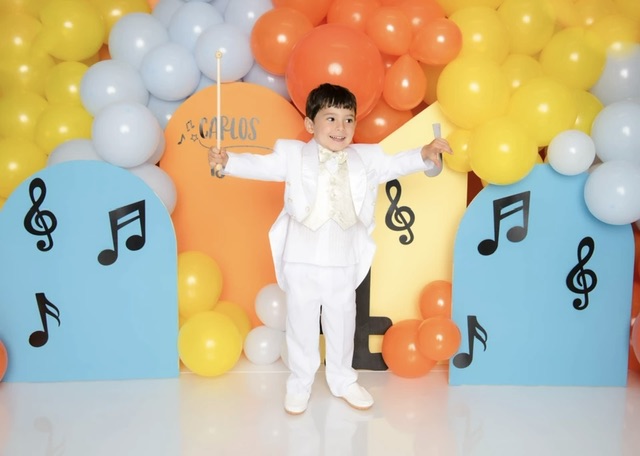 Thank you LUKY R PHOTOGRAPHY for these amazing photos of Carlitos as a conductor of an orquestra. He got in character as you can see in the photos. Always a pleasure getting my photos taken by you.