My dear ladies! I hope you are doing great this Monday! Wow, it is almost Thanksgiving. Today, I am sharing with you this beautiful cute elegant royal blue dress from Mineli's closet. I felt it was perfect for filming this weekend to record DC Contigo. I used this dress for this occasion thinking it was elegant yet sexy but proper for the event I was attending. I believe it is one of the trends for this Fall 2021 season, so going with the mood of the Pantone line. I accessorized with mid-size silver earrings, so not too long, not too short. Also, I had silver shoes but they got damaged in the last minute, so I threw them away and it is time to buy new ones yayyy! I decided to match this dress with these skin color shoes you see in the photos. I felt they went just fine with it. I thought that I need it to change my hair for a fresh look, so I pulled it up in a pony tail. I did the loose waves on the back and on the front.
Please let me know what you think of this look and for the fun videos of me modeling this classy bright royal blue dress feel free to check my reels on my IG account.
Wishing you a wonderful Monday November 15! It is almost the end of the year, so lets conquer our dreams One Heel at a Time! Thank you for stopping by and getting some fashion inspiration for your next event.
Stefani Gamboa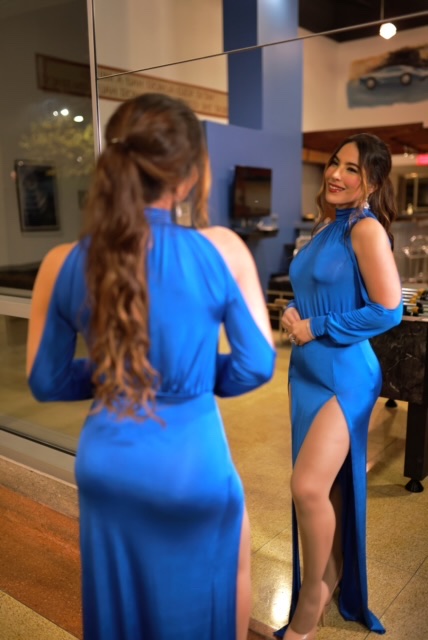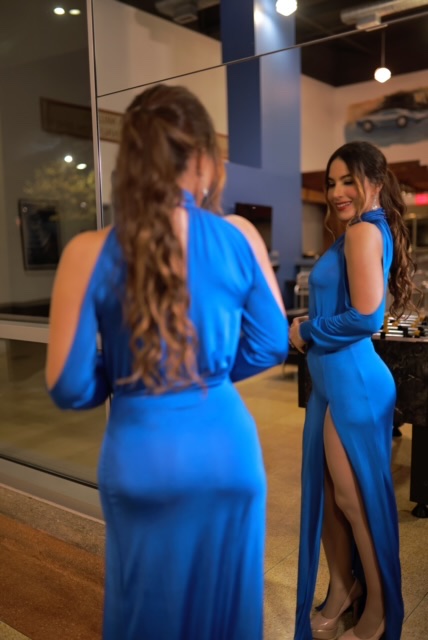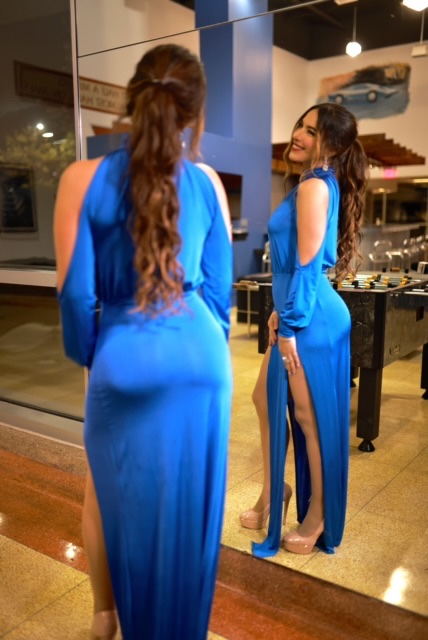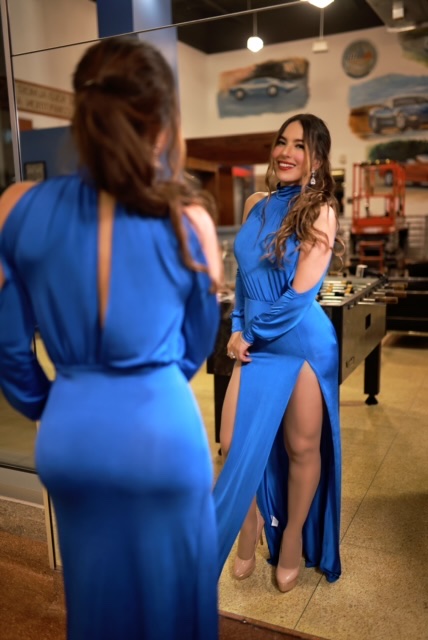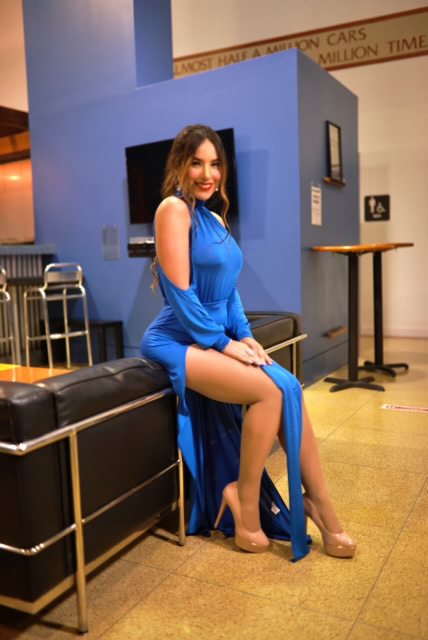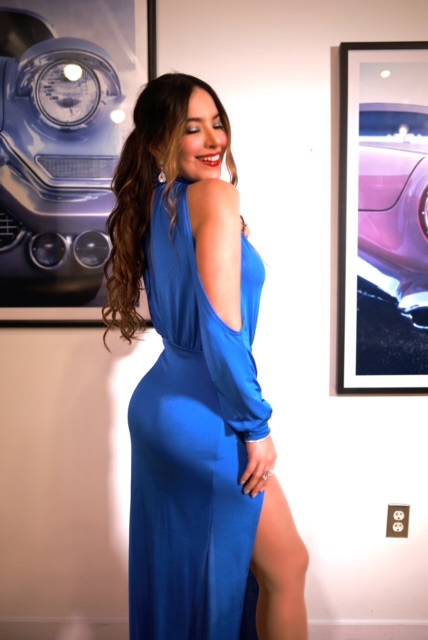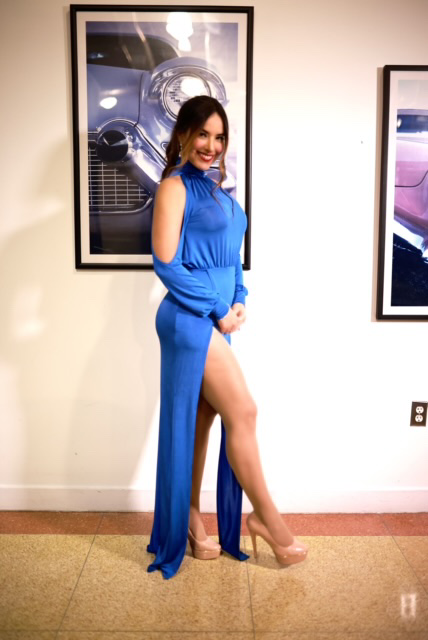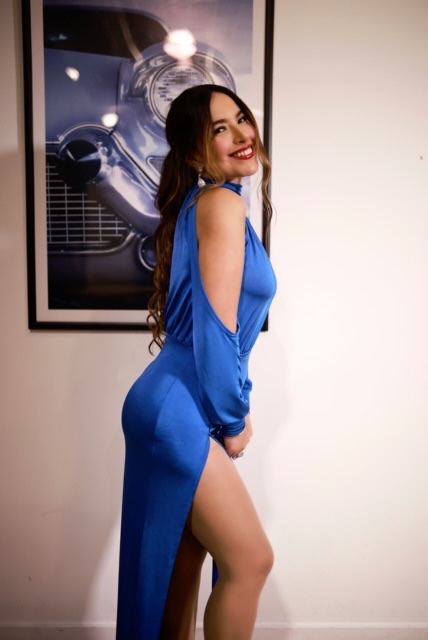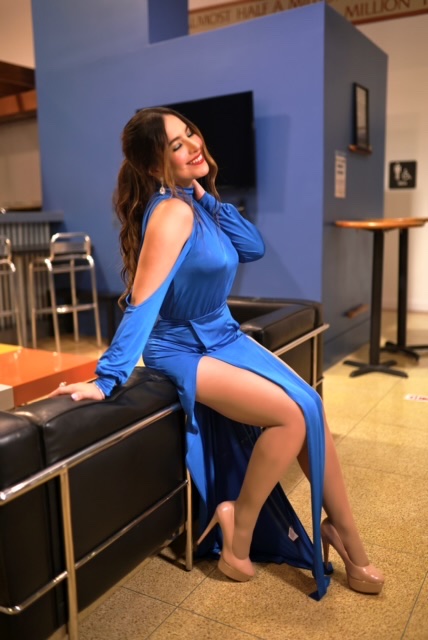 Photography: Wilder Aranibar Garcia