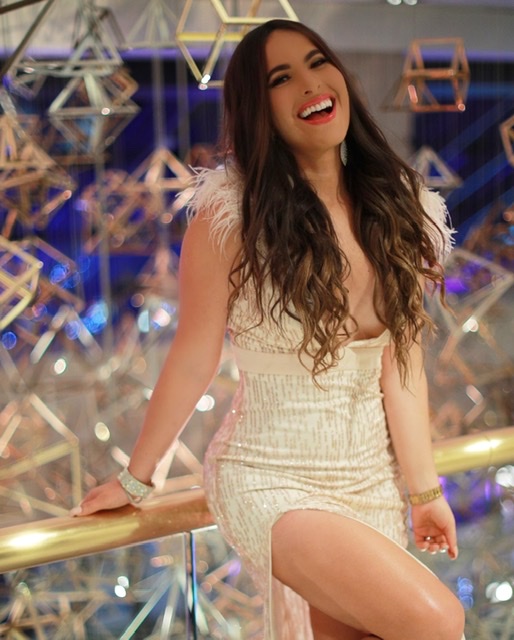 We are in 2020, it is crazy to believe we are here and I was thinking about how I am going to make this year better than last year. I was reading the other day that goals mean nothing if you do not have daily habits to support them, so I am providing a list I will do this year to start changing my habits to get to the goals I want to conquer.
Sleep More: I feel it is hard these days to keep a routine that is consistent now that I am a mother. I have bad days and good days, and honestly, it is never the same. However, I am thinking about what I will do to at least get my beauty sleep. I thought about going to bed at the same time Carlitos goes to bed, so that is the new daily habit I am trying to implement. It seems like a tiny easy thing to do, but I am trying to be in bed right after I put him to bed. Sometimes I want to clean the house or work on my personal projects, but since I wake up so early in the morning, I need to work ongoing to bed early at night. I will tell you how that goes later this year.
Dedicate quality time to Educate Carlitos: I want to help Carlitos develop his brain at its finest. I understand there is a correlation between the words you teach your children how fast the brain is a more flexible sponge. I understand the more repetition the better for Carlitos between 1-3 years of age. I want to be that mom that has quality time with her child. Right now, I am reading audible books such as Brain rules which I love as it helps me understand him better. I am playing, reading and dancing with him. I will stay consistent with my habits and we will see the results as he grows older. I will tell you the results, I see from these efforts.
Get more fitted and add muscle to my legs: I just signed up for a personal program, with Fitness Ministry. I love Hannah and who she is. She provides online coaching, meal plan, and exercise routine. I now need to start hitting the gym again and set a daily routine to stay consistent. I will share with you my results, but first I need to start setting a time either morning or evenings to get back and find time for me. I can't wait for my mom to be back this weekend from her long vacation, she helps me so much with Carlitos and this past month has been hard without her. Cant also wait to get started!
Learn more about martial arts: I want to be a woman that enjoys learning about life. I have never been a person to collect material things but to create memories, to have fun, good food, and a laugh. I am looking forward to learning more about martial arts. Especially, kickboxing, jiu-jitsu, and just to try new things with my body. I feel I am my best when my body and mind are in the best shape possible.
I hope you enjoy my mindset for 2020! A year for perfect vision!
Gracias por leerme! Lets kick this week #Oneheelatattime! XOXO!
Stefani Gamboa